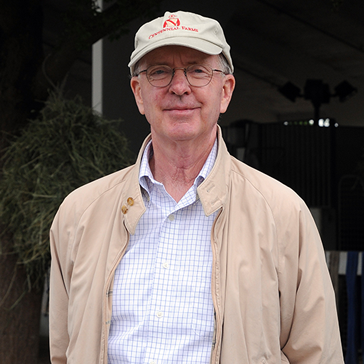 Dr. Stephen Carr
Racing Manager
Dr. Stephen Carr has been with Centennial Farms since 1983 and serves as the head of the Centennial Farms bloodstock selection team.
A leading veterinarian in thoroughbred racing, Dr. Carr has treated and cared for many champion thoroughbreds over the years, including three-time Horse of the Year Forego and the incomparable Secretariat.
As Centennial Farms racing manager, he works closely with our trainers and other members of the management team, directing the development of our horses, overseeing their care and well-being, managing their racing careers, as well as negotiating the terms of their sale as stallion and broodmare prospects.
A native of Aiken, SC, Dr. Carr also boards and cares for thoroughbreds at his Quiet Oak Farm.