Blushing Groom (FR) – Istria (GB) by Silly Season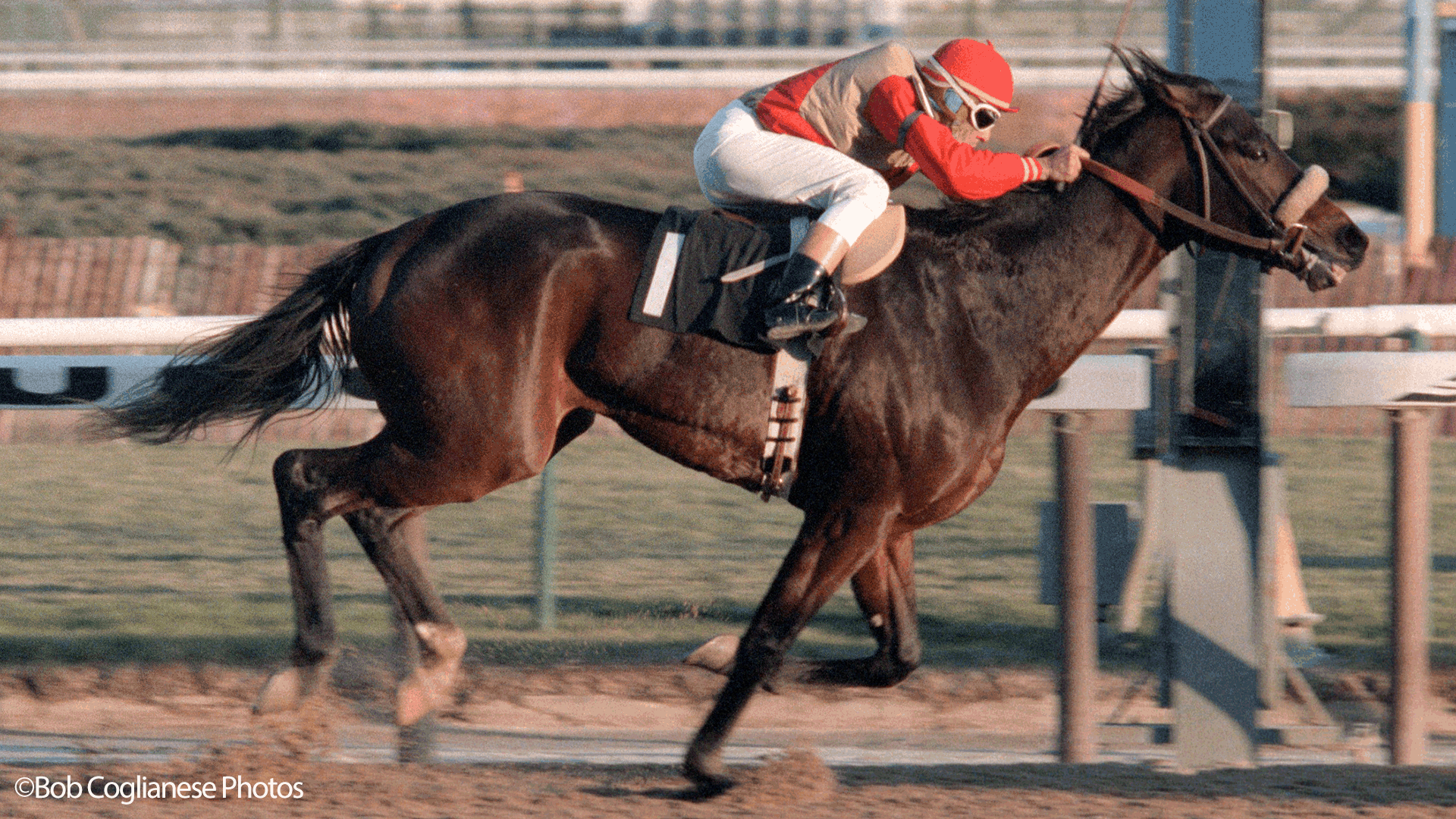 First: 8
Second: 2
Third: 1
Comic Blush more than proved his worth on the racetrack and as a stallion.
After just one start at two, Comic Blush won more than half of his ten starts at three. His brilliant performances, which included victories in the Flintlock Stakes and historic Gravesend Handicap, led to a 188 pound rating as a sophomore. Not only did that make him the third best of his generation, but it ranked him above standouts like Broad Brush, Snow Chief and Danzig Connection.
He put that terrific speed on display again at four. A victory in the Sporting Page Handicap was joined by additional stakes placings in the G3 Toboggan Handicap and Coaltown Stakes.
The son of a French champion capable of siring champions throughout the world, Comic Blush's international appeal was furthered by his female side. Dam Istria, bred in Great Britain, was Germany's Champion Two-Year-Old Filly and she had a brother who was a Classic winner in the same country. Our handsome bay thus ended up abroad. Living in South Africa, his offspring included the great Spook Express, who was a champion in that country before coming to the United States and stamping herself as one of the best in the nation.