Good Magic – Joyeria, by Medaglia d'Oro
2022 Hamilton, LLC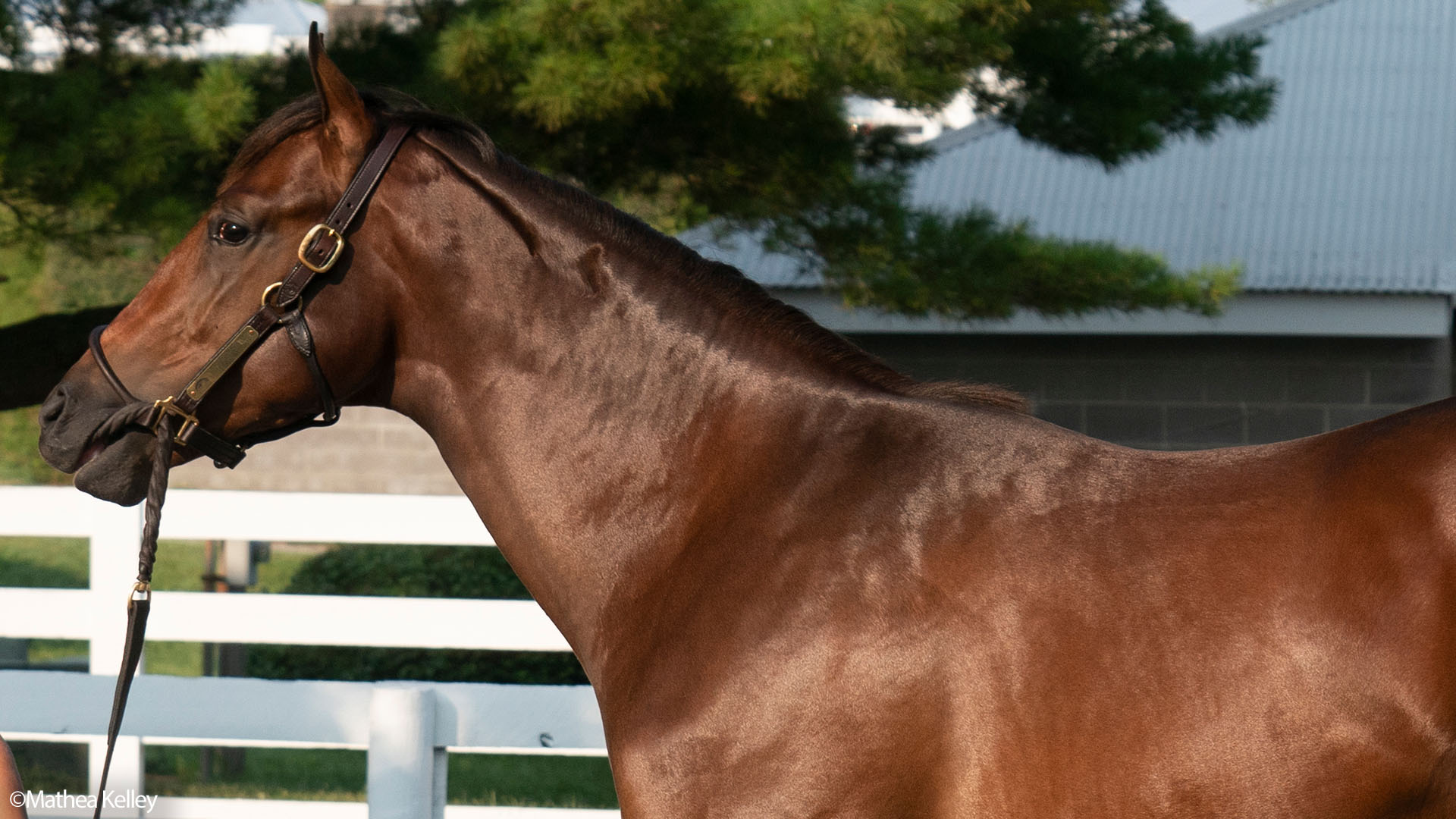 First: 0
Second: 0
Third: 0
Freshman sire Good Magic has gotten off to a flying start at stud, with three graded stakes winners to his credit, topped by G1 Champagne winner Blazing Sevens. This colt from his second crop is out of a young mare who is a daughter of the great Medaglia d'Oro and multiple G1 winner Evening Jewel.
Goodstone's name is inspired by both of his parents – Joyeria translates to jewelry, with stones being a common feature of both that and magic – and serves as a nod to the beloved Goodstone Inn near Middleburg.
He settled in at the Middleburg Training Center where he will underwent his early training and was made eligible for the lucrative Virginia Residency Program. Partnership interests are currently available as part of the 2022 Hamilton, LLC. Please contact the office for more information or if you would like a hard copy brochure.
Goodstone arrived at the Todd Pletcher barn at Belmont Park on August 17 to continue training towards his career debut.
View Pedigree
Goodstone Workouts
Goodstone has started a breeze schedule at Belmont Park. WORKOUTS:  09/04 - 3f:38.20 (Belmont Park), 09/14 - 3f:38.70 (Belmont Park)(Outside horse), 09/21 - 4f:49.81 (Belmont Park)(Outside horse)
Read More