Hard Spun – Smart Farming by Smart Strike
2015 Crescent, LLC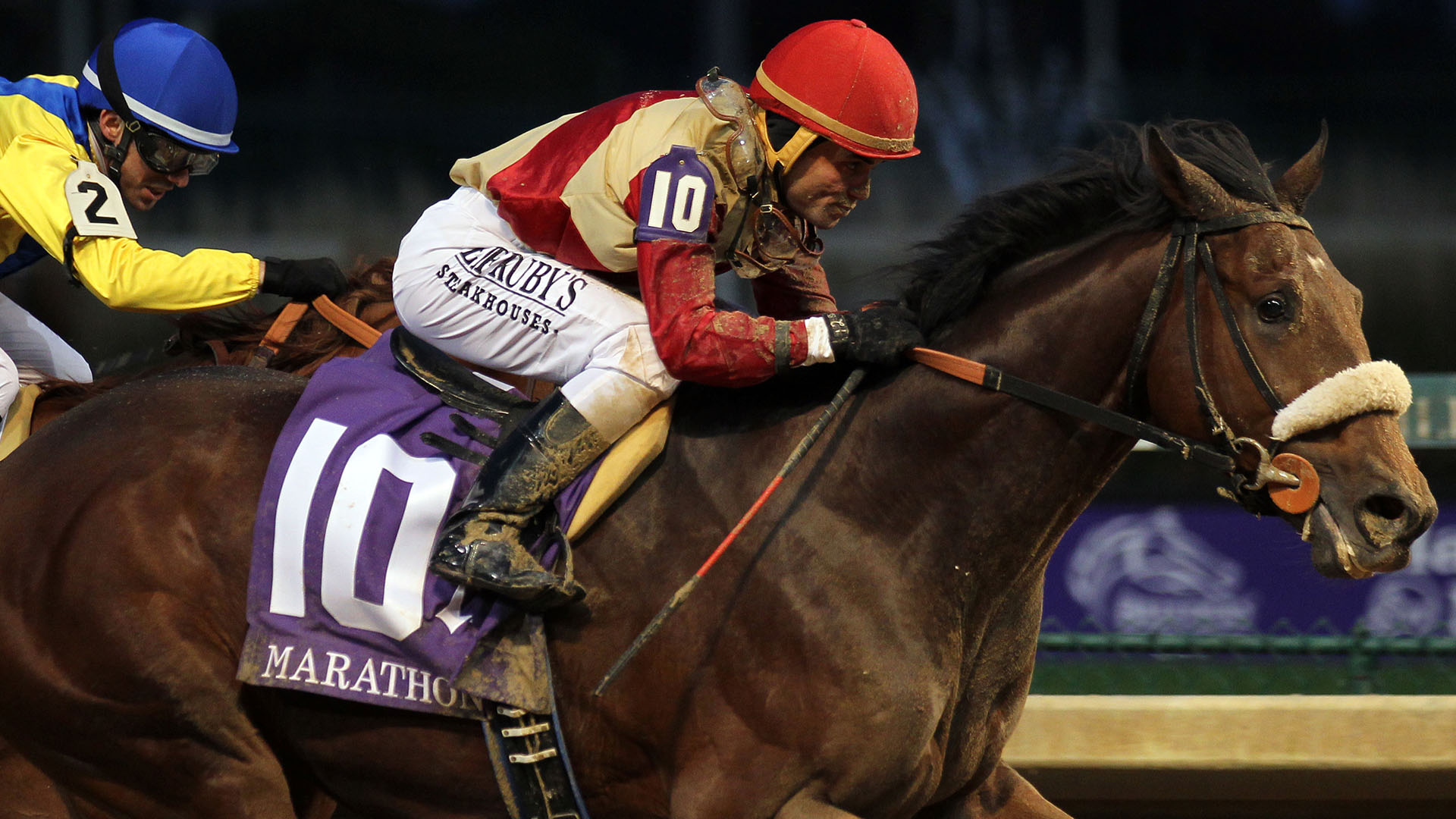 First: 6
Second: 5
Third: 6
A brilliant racehorse and outstanding sire, Hard Spun experienced yet another phenomenal year at stud in 2015. Different individuals have taken home high profile victories like the Diana, Awesome Again, and Gold Cup at Santa Anita. Of course, his winning Smart Strike dam comes from a strong family that includes Dream About, Lockout, Sleepless Knight, etc.
Rocketry is trained by Jimmy Jerkens.  He became a "TDN Rising Star" in 2017  from his race at Belmont on June 9 when he broke his maiden by blasting away from the the field in the final furlong of the 1 3/8 turf race.
Rocketry showed everyone he could make the switch from turf to dirt when in 2018, in his first ever dirt start, he went from last to first and took the 1 5/8 miles Temperence Hill Stakes by 1 1/2 lengths with a great ride by Joel Rosario.   In addition to posting a career high Beyer figure of 100, Rocketry also knocked out the 98 year old track record for the distance held previously by the great Man o' War.
On November 1 he and Joel Rosario teamed up again in the G2 Marathon Stakes at Churchill Downs.  All engines were firing as Rocketry traveled the 1 3/4 miles in his typical come from behind style gaining his second victory in a row on the dirt, his first graded stakes win, and another track record.
Rocketry's finished second in the Flat Out Stakes on May 9 and in the G2 Brooklyn Invitational Stakes on June 8 both at Belmont Park tipping his lifetime earnings over the half a million dollar mark during his 2019 season.
His accomplishments for 2020 included fourth in the Flat Out Stakes on June 11 at Belmont Park, third in the Birdstone Stakes on August 2 at Saratoga, third in the Miner's Mark Stakes on September 18 at Belmont Park and a return to the winner's circle with a convincing win and his third track record in the G2 Thoroughbred Aftercare Alliance Stakes (formerly Marathon Stakes) Breeders' Cup Friday, November 6 at Keeneland Racecourse.
Rocky has been retired from racing after his 2021 season and providing his partners many thrills.