Tapit – Adoradancer, by Danzig Connection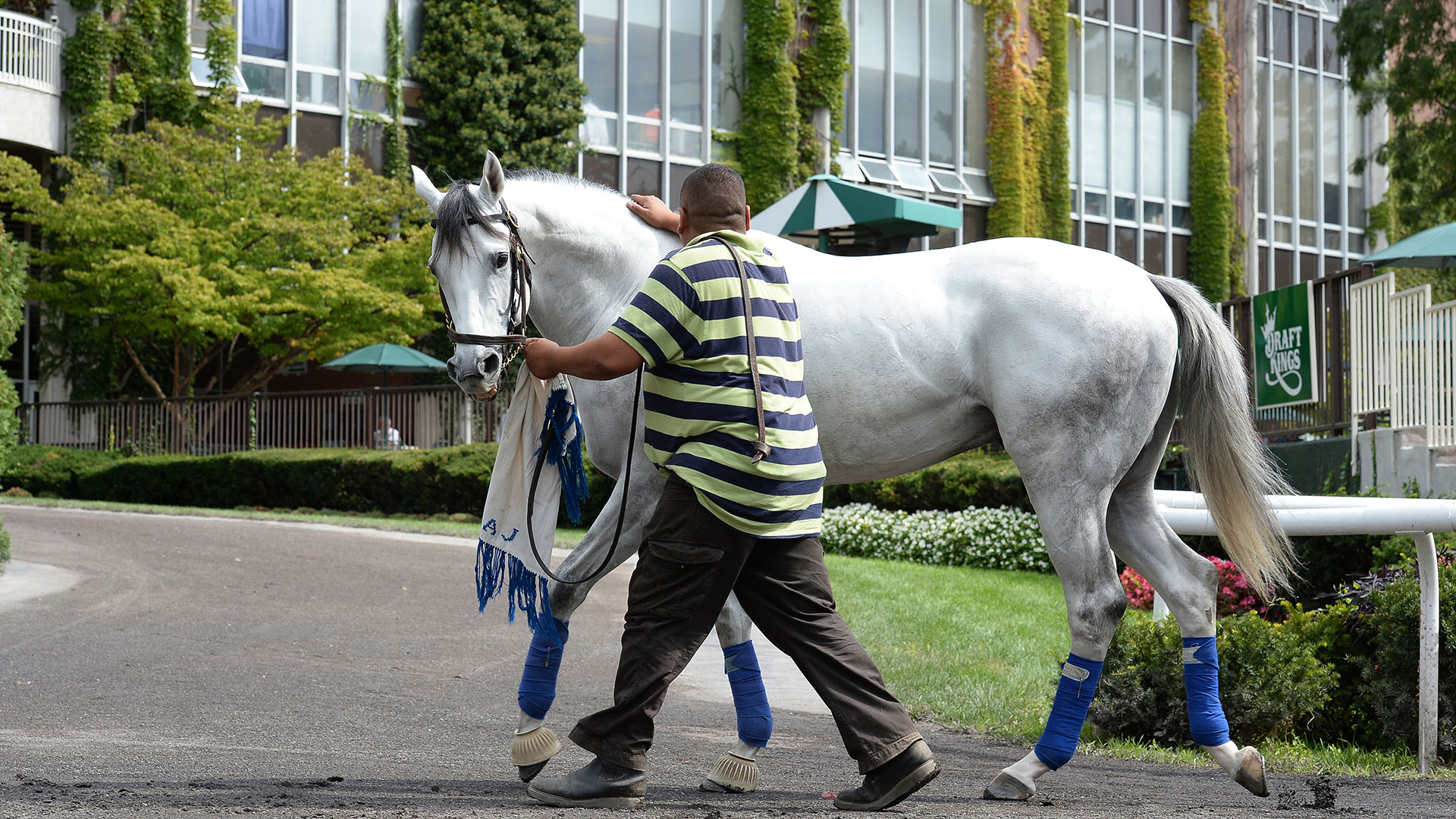 First: 3
Second: 2
Third: 3
Inclusion in the Stable Stars section has previously been strictly for achievements on the racetrack. After all, this is where you can find profiles on Belmont Stakes winner Colonial Affair, champion Rubiano, $1.9 million-earning Wicked Strong, and so many more. That's not to say that Juba wasn't a successful racehorse. He earned over $175,000 in an era when the national average for lifetime earnings is just shy of $21,000. The Centennial color-bearer grew acquainted with the winner's circles at Gulfstream, Aqueduct, and Belmont – three of the most prestigious locals in racing. However, unlike every other horse featured here, his dabble with stakes company was unsuccessful, and his star status comes from a much more unlikely source – twitter.
Early in 2014, as Wicked Strong stamped himself as a horse to watch throughout the Triple Crown season, the @jubacolt account appeared to cheer on his stablemate. It wasn't the first in the name of a horse to start tweeting, it wasn't even the first in the name of a Centennial horse, but it was clearly different than those that preceded it. It was clever and kind, endlessly engaging, and made an effort to reach out to us to make sure it was ok. While other equine accounts typically proved controversial, the mastermind behind @jubacolt did nothing but make us proud they chose us. They embraced Juba's personality, brought fans together, inspired charitable donations, and "broke the internet," when he ran.
Juba, the equine version, did he best to live up to the high standard set on the internet. Handsome and gregarious, he embraced visits from the press, posed readily for pictures, goofed off regularly, and gave his best effort on the track. He spent an afternoon painting Moneighs with After the Finish Line to raise money for that organization and ReRun, both dedicated to thoroughbred aftercare.
When it came time for Juba's racing career to come to a close, the love came pouring in. One of his original fans, Dawna Wood, penned a goodbye note, while Nicolle Neulist called him, "A textbook example of how to do the Tweeting Horse right," and Mary Perdue referred to his twitter exploits as, "Magical." Prominent racing news outlets Thoroughbred Daily News and The Paulick Report carried news of his retirement and imminent stud career – atypical for a horse with his race record alone.
We were delighted to learn that Juba's new owners, Taylor Mountain Farm, for whom he will enter stud in 2017, quickly discovered the same things we did – the mind behind @jubacolt is truly phenomenal and beyond worth embracing. His account will live on during his new career and the Charles Town, West Virginia farm is open to welcoming the many fans Juba made through his internet stardom. Potential visitors can contact them in advance to make an appointment… and be sure to tweet us if you go!